Electrician – Toronto Top Rated Electrical Installation Service
Voted Best Electrician in Toronto Downtown & GTA

Cheap Commercial Electricians for your Electrical Project

Emergency, Urgent and 24 hour Solution when you need it most

One of the most Reliable Electrical Companies
Have you asked yourself, where can i find a cheap residential electrician near me?
You have probably hired an electrician who offered their services and the results were impressive. It is also likely that you called in an electrician who messed up with your electrical systems and installations. The kind of results you get from an electrician depends on how you go about selecting the contractors. There are mistakes people make, which make them suffer losses because they picked the wrong electricians. You want to make sure that you only hire electrical contractors in Toronto that can handle the job.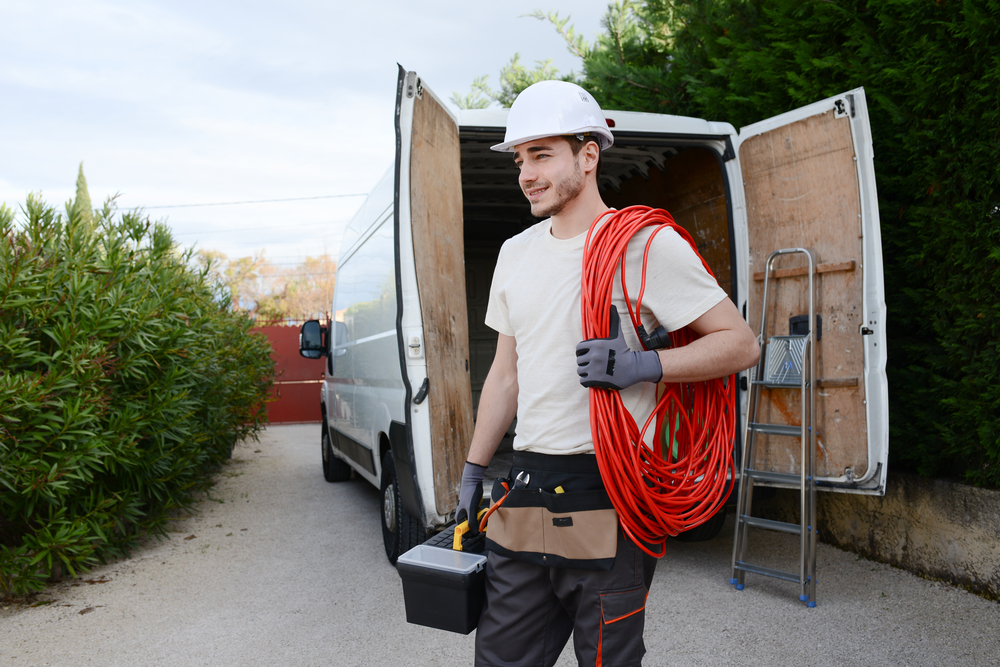 Here are some mistakes people make when hiring electricians:
Picking an electrician based only on price
Price is an important thing to consider, but it should not be the only element to decide if you choose an electrician or not. Think of incorporating other aspects such as license, experience, recommendations, and the ease of communication by the electrician. Remember that you get what you pay for. If you want to get the best results in electrical projects, don't just think of the lowest price.
It is not possible that all the electrical contractors offering the lowest prices deliver the best results all the time. Those cheap electricians may not stand by their work if something goes wrong. Such contractors may use inferior parts and accessories just to spend the least amount of money in your job.
Think that all contractors are equally the same
Every Electricity Company offering electrical services is different. You may find that some specialize in specific fields and they don't handle some tasks. Make sure that the Electrical Installation Service you choose can handle the task you have. There may be differences in the kind of services and customer care they provide.
You don't want to deal with an Toronto electrician who cannot listen to you. They may be the experts, but they should discuss the project details with you. Working on Electrical Installation Service projects is not just about fixing those air conditioners or laying down wires, you have to think properly on how the wiring is going to work.
Having the right electrical tools means quality work
You may have an electrical contractor with the state-of-the-art tools, but that may not mean they are the best at the job. They may not know how to use those equipment. It is better to go for a contractor using old tools, but is able to do the job as desired than having one who cannot handle the task yet they have the greatest tools in the industry.
You don't give your electrician enough time to work on the project
Even if a contractor will set a time frame to accomplish the task, there may be some delays. This can happen, especially if they find other problems within the electrical wiring, which were not anticipated. It may also happen if materials and parts ordered take longer to arrive.
However, what you need to do is ensure that the electrician is not going to charge extra for the delay. At the same time, be realistic and don't start shouting at them because the work is delayed. Communication with the electrician is important during the process of working on the electrical project as you are updated on where things have reached and the milestones made.
Also check if they have an Electrical Repair Shop
These are some of the mistakes you want to avoid when hiring electrical contractors in Toronto stick to it, because it is going to save you money and ensure the project is done to your expectations.